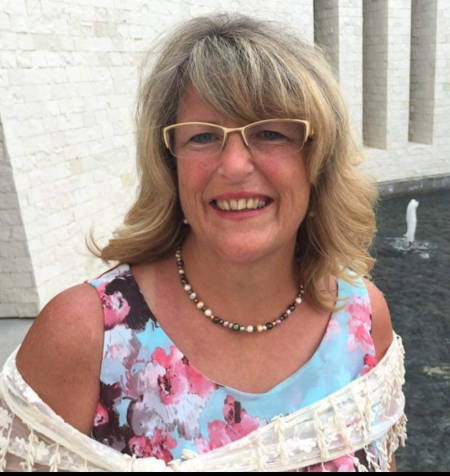 Faith Getz
About Faith Getz and Martin Mortuary & Crematory
Faith likes to put the 'fun' back in funeral.  Come to the event and learn how she does it.
Martins Mortuary & Crematory is located in Grand Junction, and has provided high quality care and compassionate service to Colorado residents for more than 100 years. We help families plan funeral and memorial services that honor loved ones while offering comfort to family and friends.
For more than 100 years, It's been our philosophy to bring dedication and compassion to those we serve, making a difference in the lives we touch. Our funeral directors are ready to help you sort through the options and answer your questions. Families are encouraged to offer suggestions, so we can create a tribute that celebrates life. When life is well celebrated, the journey to healing may begin.
Our funeral home has a chapel, reception hall, private staterooms, on-site crematory, limousine and funeral coach services. These amenities, paired with our personal touch, provide families a place to gather, share memories and reflect.
Martin Mortuary also has beautifully landscaped grounds that include a lake, fountain and rose garden. Our chapel comfortably seats 300 guests, while our balcony accommodates an additional 150 people. For catered events and refreshments, our reception hall is available to families to enjoy before or after a service. In addition, the balcony houses an organ and piano for music during services.
---
Contact Details: 
Phone:
(970) 243-1538
Website:
Martin Mortuary & Crematory Website
Sign Up for TableTop Networking Grand Valley ...