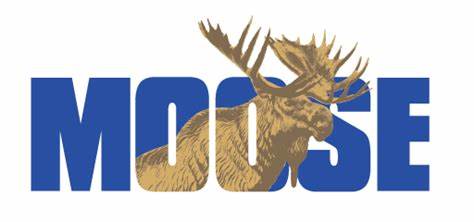 Linda Fine
Senior Regent
About Moose Lodge 270
The Moose is about celebrating life together, serving those within our local communities, supporting children in need who deserve a second chance, and standing by our senior members as they enter their twilight years.
The Moose Fraternity's presence is felt in over 1,400 communities across nearly 50 states and four Canadian provinces, plus Great Britain. As a primary mission of the Moose, our members support Mooseheart Child City & School. Mooseheart cares for children in need who deserve a second chance at life, from infants through high school. Another mission of the Moose is the care of senior members of the Fraternity. Moosehaven, located in Florida, is a five-star rated retirement community completely funded by the men and women of the Moose. Additionally, in support of the areas in which our lodges reside, the Moose organization contributes between $75 to $100 million worth of community service annually.
There's no better feeling than making a difference in the lives of children, seniors and communities. In our local Lodge, you will find a wide variety of activities to participate in, both as an individual and as a family. We offer holiday parties, dances, sports, dinners and live entertainment.
---
Contact Details: 
Phone:
(970) 242-4754
Website:
Moose Lodge 270
Sign Up for TableTop Networking Grand Valley ...