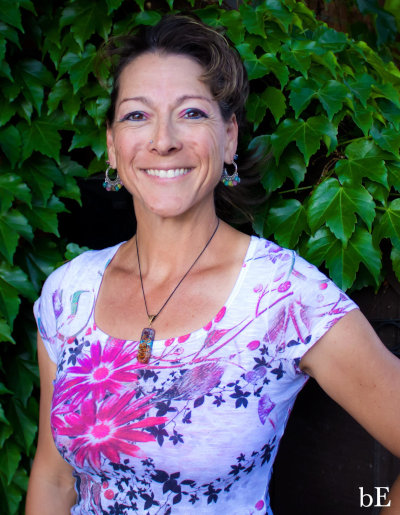 Dr Shalona McFarland
About Abundant Health LLC
Hello. My name is Dr. Shalona J. McFarland, DC and I am the owner and operator of Abundant Health, LLC. I am a second generation chiropractor and I have been practicing here in the Grand Valley since 1999 when I graduated from Northwestern College of Chiropractic in Minneapolis, Minnesota. At Abundant Health, LLC, we specialize in chiropractic, acupuncture, massage therapy, foot detoxes, nutritional training, ultra sound therapy, electrical muscle stimulation therapy, yoga, and much more.We are a full wellness clinic meeting everyone's needs possible through pain relief, wellness care, high diagnostic skills, and exceptional therapeutic and exercise training skills. Don't just take my word for it, you can visit our testimonial page to see what others think, or better yet,come in and try us out for yourself.
Dr. Shalona was born and raised in Grand Junction, Colorado and is a true native. Dr. Shalona received her Bachelor of Arts degree from Mesa State College in 1992 and spent the next 3 years completing her pre-med education. She earned her Doctorate inChiropractic in 1999 from Northwestern College of Chiropractic in Minnesota. Dr. Shalona is a second generation Chiropractor. Her father, the oldest DC in Grand Junction, Colorado, is going strong and still runs a full practice here in the valley.
Dr. Shalona is an avid quilter, climber, horse trainer, martial artist, reverend and Christian. While growing up in the beautiful Grand Valley, she was involved in performing arts and dance of all types. She re-married in April 2010 and has two sons, 10 and 13 years old. In 2014, Dr. Shalona and her family adopted a girl from Uganda, she is 12 years old. Dr. Shalona volunteers weekly at Tope Elementary and West Middle school helping the children to move forward in their schooling.
Dr. Shalona completed her first book titled, A Quilt's Story. The book is a historical fiction novel that takes place over a 200 year span and is told through the eyes of the quilt as it is passed down through the generations. The 200 year family history includes background history of chiropractic care, midwifery, quilts, and automobiles and also touches on the wars during that time period.
Dr. Shalona currently owns and runs Abundant Health, LLC,
---
Contact Details: 
Phone:
(970) 256-7454
Website:
Abundant Health Website
Sign Up for TableTop Networking Grand Valley ...