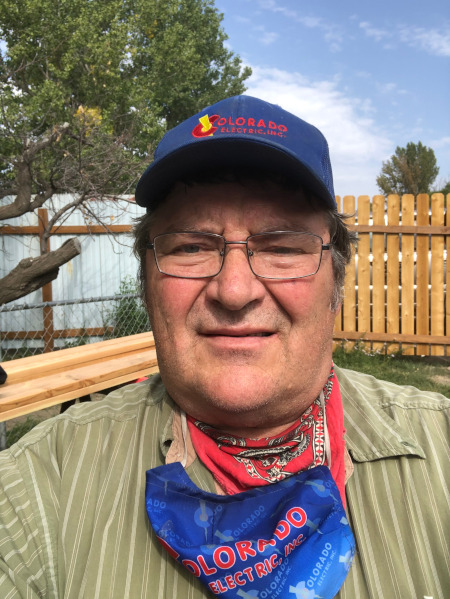 Robert Roper
Owner
About Robert Roper and Colorado Electric Inc.
Colorado Electric, Inc has extensive experience in electrical installation and repair. We strive to supply our customers with the highest quality service. It is the desire of Colorado Electric, Inc to conduct all activities of its business in a safe manner for the protection of our employees, other workmen and the general public. It is the policy of Colorado Electric, Inc to provide through its supervision staff, the necessary leadership to control the Company and to assure so far as possible safe and healthful working conditions for each and every employee. Choosing the right electrical contractor comes down to trust and is paramount to our client's success. We believe that it is important to build relationships with our clients and to treat them like our friends and family.
Let the Professionals at Colorado Electric Inc. help you with your next Electrical challenge: Whether you need a panel upgrade to get rid of those old "FPE" panels, or you need a service upgrade to add that AC unit, Hot Tub, or Remodel addition requiring more power, down to something as simple as replacing a switch or outlet, give us a call today and let us help you solve those electrical problems.
---
Contact Details: 
Phone:
(970) 379-2487
Website:
Colorado Electric, Inc. Website
Sign Up for TableTop Networking Grand Valley ...